Sealing After Pressure Washing
Have you recently cleaned your concrete or brick driveway with pressure washing in Fort Myers? Not sure whether to seal it after the wash or not? Let's find out.
Concrete is a porous material, which works similar to a sponge and soaks anything. This means if you spill any liquid on it, it will readily absorb it. This should in itself answer your question: you need to seal your driveway or else it will soak in anything nearby. For this purpose, you need a driveway sealing service in Fort Myers. It will connect you with professionals who apply a sealer on your driveway, creating a protective barrier on the surface.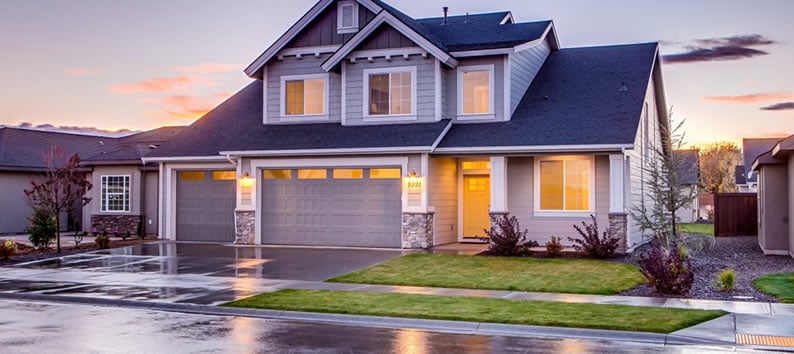 Benefits of Using a Driveway Sealing Service in Fort Myers
Sealing your driveway offers a wide range of benefits. The most prominent ones are listed below:
1. Keeps Your Driveway New and Clean
A sealer can ensure that the driveway looks brand new for a long period of time. Previously, when homeowners cleaned their driveway, it remained like that for 12 months, after which it became dirty again. On the other hand, letting a professional seal your driveway after pressure washing is a permanent solution, keeping your driveway looking new and clean for several years. Even if it becomes dirty again, you can easily wipe out the dirt that hasn't sunk down into the porous concrete. Since the sealer serves as a protective barrier, it prevents dirt and mold from penetrating the concrete.
2. Shields the Driveway UV Light
Sealing your driveway helps to tackle natural impediments. An adequate sealer prevents the UV light from affecting the colored concrete. In this way, stains from grease, oil, and tree are able to enter into the porous concrete, making it harder for you to eliminate it, especially if the stains aren't removed quickly. One of the major issues is to wipe out stains from mosses, lichen, trees, and mold.
3. Enhance Your Street's Appeal
Applying a sealer on your driveway improves your home's street appeal. You get to boost the entire appearance of your property from the street view, which looks twice as good due to the eye-catching gloss finish. The stone on your aggregate driveway sparkles and shines, radiating a terrific aura. Since the driveway is noticeable – it is a large area of your home – thereby, making it visually pleasing will do wonders when you decide to sell the property. It's not an expense; instead, treat it as an investment due to which your property's demand and price will grow.
In case you have any queries regarding driveway sealing service in Fort Myers, get in touch with us, so we can clarify your doubts and ensure that you can effectively seal it.
CALL 239.440.8245 or EMAIL US