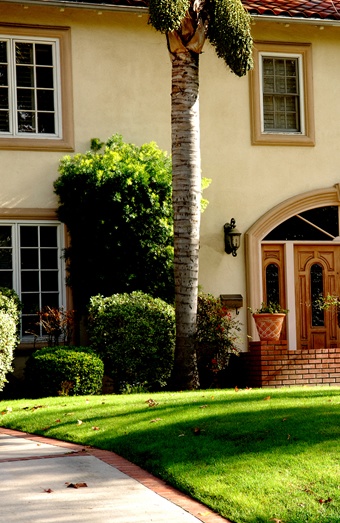 Pressure Washing/Power Cleaning
Why you need to regularly clean your home and hardscapes:
Sunny Southwest Florida is the land of beaches and sunshine that we all love and thank God for that! Unfortunately it's also the land of extreme moisture and humidity six months out of the year which is the perfect breeding conditions for mold and mildew. The exterior of your house is not immune. It needs regular baths like your car or anything else exposed to these conditions constantly.
We're here to help! Most paint jobs in Florida do not last the easy ten years they should simply because they don't get cleaned regularly. As a matter of fact, most warranties of paint manufacturers require regular cleaning to ensure warranty status. Plus we promise you, we know you will love the shine your home has after we clean and brighten it!
What we clean:
House Washing (Vinyl/Stucco/Wood)
Gutters Soffits
Pool Cages
Driveways
Lanais
Decks
Pretty much anything else outside we can clean for you
Maintenance contracts:
Your home is one of your most valuable assets in life, and just like everything else, it is better to be proactive when it comes to the cleaning of it! If you let it go and go everything gets out of control and things are a lot worse than if you regularly maintained it from the beginning. Whether your car or boat or in this case your home, that equals more time needed to restore it to its proper condition and obviously more money and energy to do so.
We have just the right options for you when it comes to regular maintenance contracts that deliver exceptional value at an exceptional price with ease and comfort.
Hassel free scheduling which we do for you and just let you know when we're coming
We give you plenty of advance notice so you're well aware
Just like original cleaning you don't need to be home for our technicians to complete the project, we will move any outdoor furniture necessary.
Different billing options to fit every budget
Why choose us?
Before Kingsway Paver Sealing perfected the art that is paver sealing, we were, and still are, professional power washers! We are not handymen with a pressure washer from Home Depot just waiting to blow out your lanai screens or take the paint off of that beautiful stucco exterior of your home. Believe me, we did plenty of that our first year in business. It's called the school of hard knocks, and we don't like to fix things anymore so we learned like the other pros to do it right the first time. We leave the damage to the amateurs today. Besides, fixing other people's mistakes, whether it's Paver Sealing or Pressure Cleaning, turns out to be pretty lucrative we've found. So, with that being said, hire the professionals to do it right the first time and save yourself a headache and your hard earned money! We have knowledge, experience, and the skill set needed to do it right the first time. All of that plus we deliver value at a competitive price. You can't beat it!