When Your Business Has a Parking Lot
If your business has a parking lot, you need to start paying attention to it. One of the biggest factors that influence customer decision-making is the cleanliness of a business. Not only can a dirty business parking lot deter customers from coming in, but it can also cause various other problems, such as drainage issues. This could end up worsening the condition and outlook of your business.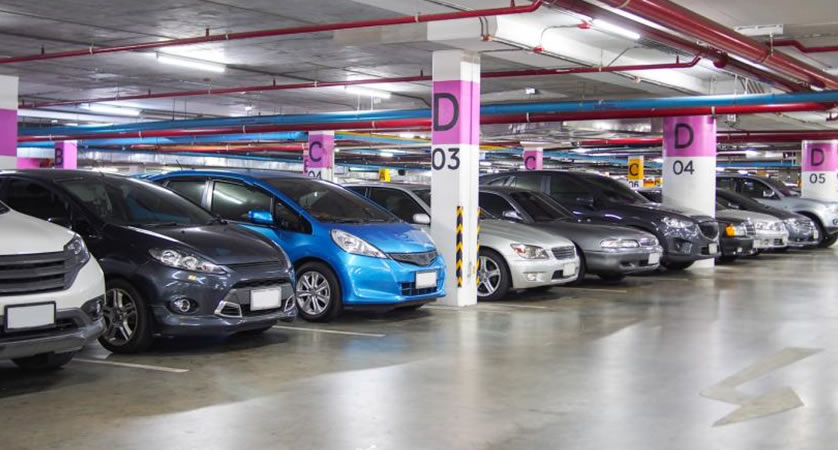 The silver-lining is that a clean and well-maintained parking lot helps create a friendly, safe and welcoming atmosphere.
Here are a few reasons for you to keep your business parking lot clean by opting for commercial pressure cleaning in SW Florida. 
To Make a Good First Impression on Your Customers
The first thing customers notice when they walk to a shop or business is the exterior and interior of the place. An unkempt parking lot indicates that the business doesn't value itself much and neither does it care about its customers. On the other hand, a clean and well-kept parking lot that doesn't have any garbage, debris, oil spills, etc., shows your customers that you care about them and your business.
Discourage Littering
A clean parking lot will encourage people to stop littering as it helps set the tone that demands respectful behavior. People are far less likely to litter an already-clean area as it gives the impression that someone is looking after the property.
Keep the Local Waterways Pollution-Free
Well-maintained and clean parking lots help in the minimization of pollution. Cleaning your parking lot every day and disposing of the dirt in a proper manner can help keep the local sewers and water systems pollution and dirt-free. This can also help save wildlife and natural habitats.
Prevent Erosion
Taking care of your business parking lot can help prevent erosion. If your parking lot isn't cleaned properly, dirt and debris often accumulate there, wearing down the surface. Moreover, sand, garbage, and other dirt are pretty abrasive and lead to premature deterioration of the parking surface.
Improve Drainage
You might not even be aware of the fact that your dirty business parking lot is responsible for clogging the local drainage system. By getting rid of dirt and debris from your parking lot, you can help reduce sewer blockages and improve the drainage system. This will greatly help in keeping puddles or standing water from gathering right in front of your business. Moreover, a clean parking surface means improved durability and longevity.
Protect Your Business against Lawsuits
A clean parking lot will help protect your company against some major lawsuits. Public protection and safety are two of the main reasons for you to keep your parking lot clean. Dirt and garbage can often cause cars to skid, causing accidents. Moreover, since they cause blocked drainages, they pose an even bigger threat. So, make sure that your business parking lot remains clean so that you don't have to worry about any lawsuits!All in all, it's integral for you to keep the parking lot of your business completely clean. If you are looking for someone to provide you with great parking maintenance services and commercial pressure cleaning in Florida, visit our website now!