Power washing is an important part of keeping your humble abode in good condition. With power washing, you can do away with mold, mildew and stubborn stains that may develop in your house with time. This brings us to an inevitable question: when should you power wash your home?
Many experts will tell you that you should power wash your home once a year or at least once every two years.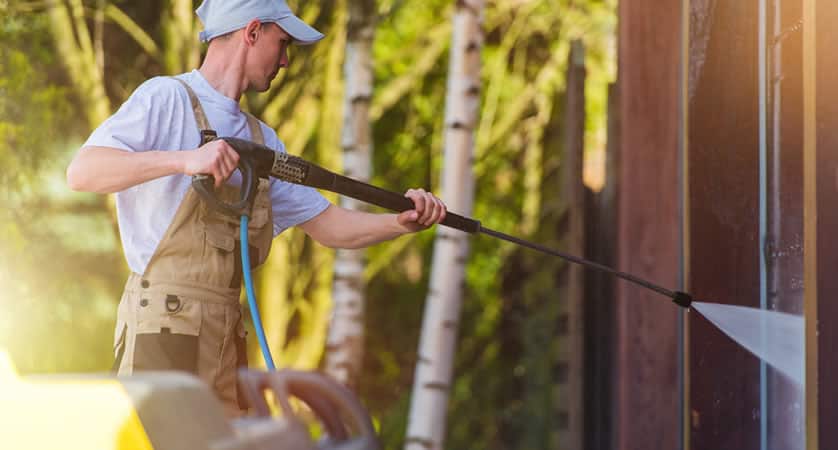 However, every home is unique. As no two homes are alike, you should power wash your home based on the needs of your place. You may need to power wash your home more frequently than what the experts suggest. When it comes to home washing, it is better to use a personalized approach that takes into consideration specific cleaning requirements and goals of your place.
Why the Personalized Approach Works
By pressure washing your home on a certain date every year, you might clean your home even when there is no need to. This creates the likelihood that you may have to pressure wash your home again during the year after mold and mildew become visible. In other words, you will end up pressure washing your home twice a year. This is not recommended as pressure washing can erode the relatively susceptible wood and paint of your house.
When should you have your home power washed? Here are some signs that indicate it is time to power wash your home:
When You See Mold and Mildew on Your Property
Preventing the growth of unsightly mold and mildew is an important reason for pressure washing your home. Mold and mildew have a greater chance of thriving in humid and hot climates. Hence, if you live in such climatic conditions, you will need to pressure wash your home frequently.
Keep in mind, it takes time for mold and mildew to grow after a pressure wash. This will give you an idea of the frequency with which you must power wash your house.
Repainting Your Home
It is strongly recommended that you wash your home thoroughly before applying paint. You certainly would not want mildew and mold to grow under the new paint.
Your Home Appears Unclean
Certain areas of the home may have a greater tendency to gather dirt and dust. This can happen in tropical and dusty areas. If you find that your home is not looking particularly clean, then you should not hesitate to pressure wash it.
Before Selling Your Home
You would want your home to look its best when putting it up for sale. Home sellers clean up their properties before showing them to prospective home buyers.
The power of a pressure washer, together with detergents, can eliminate annoying mold and mildew. However, if it not done properly, it can end up damaging your home and even pose the risk of injury.
Regardless of the reason you want to wash your home, pressure washing entails plenty of time, energy and effort. For a nicely done pressure washing job, contact us today at 239.440.8245.