After spending money on a paver patio or driveway, homeowners frequently ask us: is it necessary to seal pavers? If it is, then what is the paver sealing cost per square foot? Outdoor spaces appear more elegant and stylish with the addition of paver patios and driveways. It enhances not just the aesthetic value of a property, but also has an impact on the overall resale of your home. Although pavers are versatile and look aesthetically pleasing in all homes, it's necessary to seal your pavers if you want them to maintain their appearance and functioning in the long run.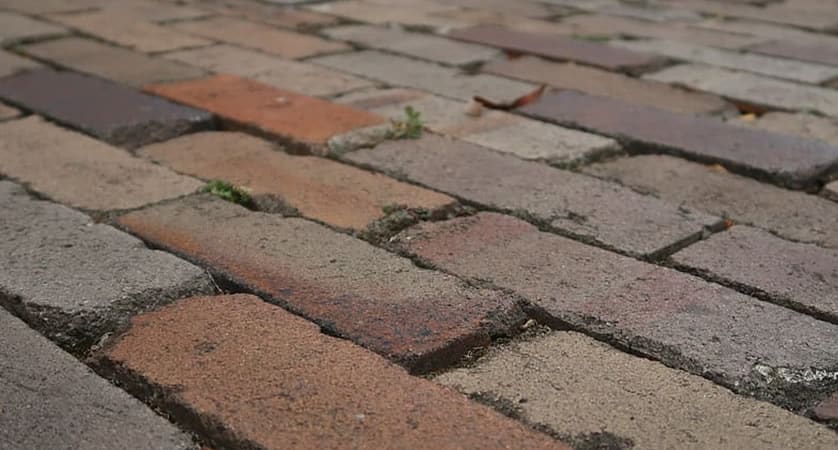 Read on to learn why it's important to seal your pavers:
1. Create a Weather-Resistant Layer
Many pavers are composed of porous materials, such as travertine. This property helps lets them absorb moisture easily. On the flip side, it can also pose risks related to damage and erosion that can occur in freezing weather. Applying sealant produces a weather-resistant layer that can prevent water damage to your paver. Such a layer also helps with minimizing the loss of sand in your joints. In this way, you can create a more stable surface.
2. Control Cracks
You have a lot of flexibility when it comes to sealing your pavers. You can either do the work after finishing the walkway or individually seal your pavers. In the post-sealing period, you will hardly find any loosening issues, which often recur in unsealed pavers, for a long time. You can also notice a lesser amount of weed or grass growing out of the stones.
3. Improve Drainage
When a porous material is used for your pavers, it can let a considerable amount of moisture to accumulate under your installation. As a consequence, you have a tough task in hand when it comes to laying a firm foundation on the ground. Therefore, it is essential to remove trapped moisture. Sealing your paver can make the water drained quickly.
4. Protect from Harmful Rays
Paver sealing protects your paver surface from being harmed by the UV rays. There are many outdoor materials, that when left outside for extended periods, begin to break down over time due to UV degradation. They can make your pavers lose their color over time. Taking the scorching sun of Southwest Florida into account, sealing your pavers is more of a necessity than a luxury.
5. Prevent Stains
A porous paver material can also let those liquids pass through it, which can produce stains. Paver sealing can nip the issue in the bud.
Sealing Paver Company near You!
Paver sealing has multiple benefits, but you can't enjoy them unless you contact a reputable contractor. If you live in Southwest Florida, then you can get in contact with Kingsway Paver Sealing to seal brick and travertine pavers. Our company places a high priority on customer satisfaction—we go the extra mile and make sure that our customers don't have to worry about the maintenance of their paver surfaces anymore.